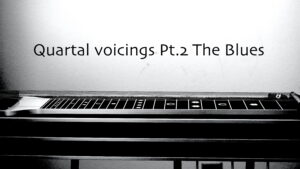 Quartal chords, with their open, ambiguous sound, are great for comping behind a soloist or melody line. In this Blues example we have a three note quartal voicing that moves it's position to where it's needed in the song without changing the string grip. Check the note chart for your tuning against the tab to see and follow the chord melody line.
The Gm and C7 chords at the 9th and 10th bars lead perfectly back into the original chord grip without changing frets and are the only non-quartal chords in the example.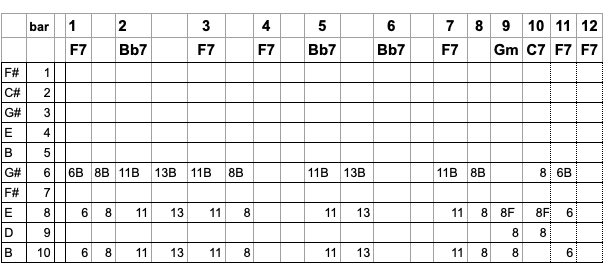 The F Blues scale fits perfectly over these chords so give it a try and notice how the notes in the scale seem to work almost everywhere. This is one of the fun and very useful things about the blues scale.