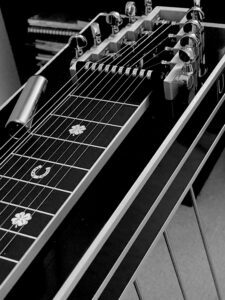 ADDING THE 7TH STRING ON THE E9TH
By adding the 7th string F# to your chord inversions as you move up the neck you can quite easily add interest to any chord progression.


Try using your thumb on the two bottom notes and then index and middle fingers on the top two. These are all inversions of G, so feel free to add them wherever you are at the time in the song you are playing. The benefit is staying on the same string grouping to minimize what you right hand has to do.